Fiddlin' Easy
Instructional music book series

"Fiddlin' Easy" is the creation of award-winning fiddler and music educator Shannon Quinn. After decades of playing and teaching, she built a series of 3 books that take young musicians from beginner to advanced via 125 original tunes and accompanying instructional materials (including learning directives, glossaries, and accompanying "Practice Logbook," customized for each level).

Every page of these instructional books has illustrated content, reflecting the whimsical world evoked by Shannon's tunes. We start out in the farmland for the "Beginner" book (with "Farmer Reavy", based on Shannon's beloved, real-life dog!), continue the adventure into the woods with "Bumble Bear" for the "Intermediate" level, and ascend into the mountains for the "Advanced" level with the "Fiddlin' Falcons".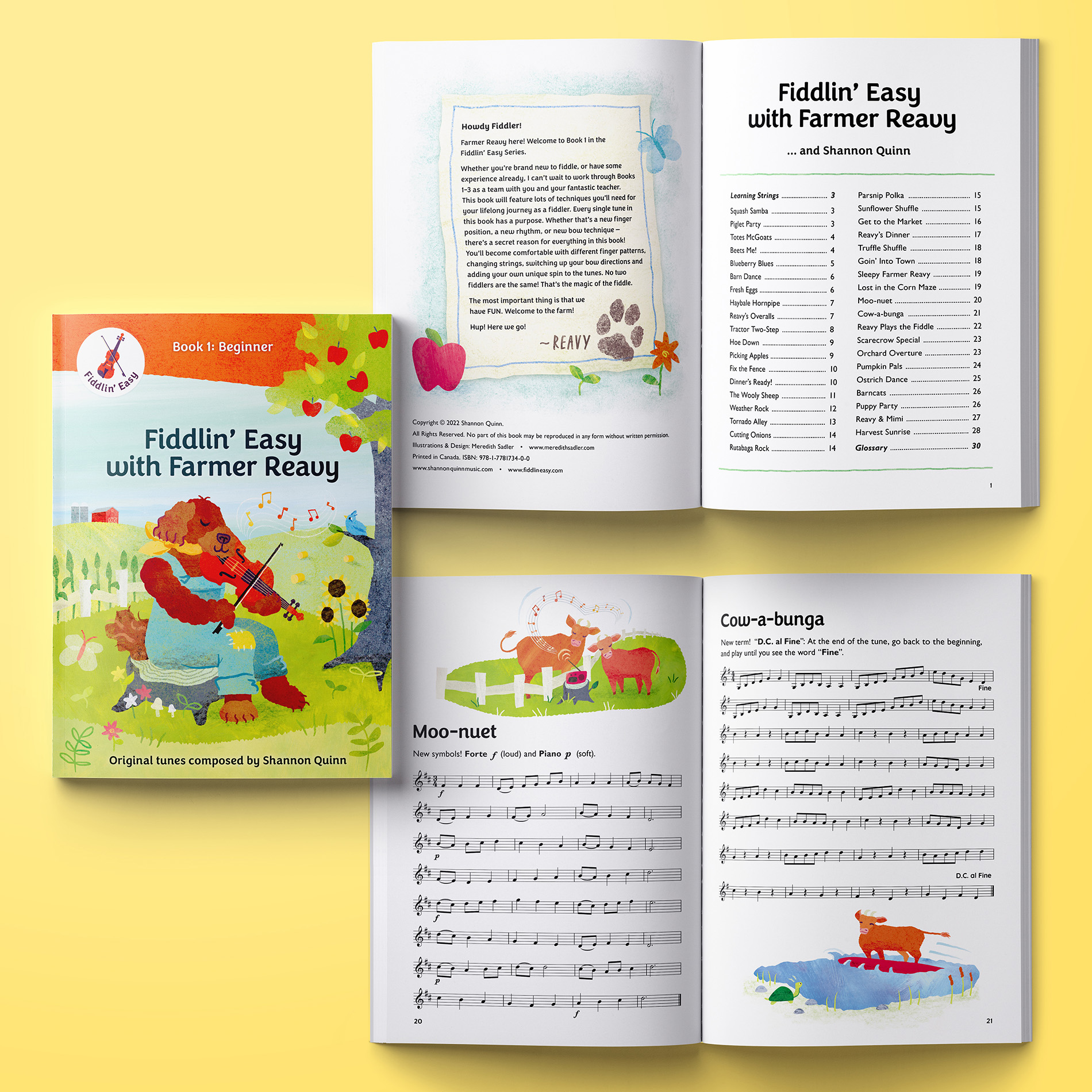 Learn more about Shannon's incredible career, the teaching style of the books, and the book series over at www.fiddlineasy.com (online order available!).