Forest County Potawatomi Museum
Design Concept & Graphic Layouts / Artwork
(In-house with WeatherstonBruer Associates)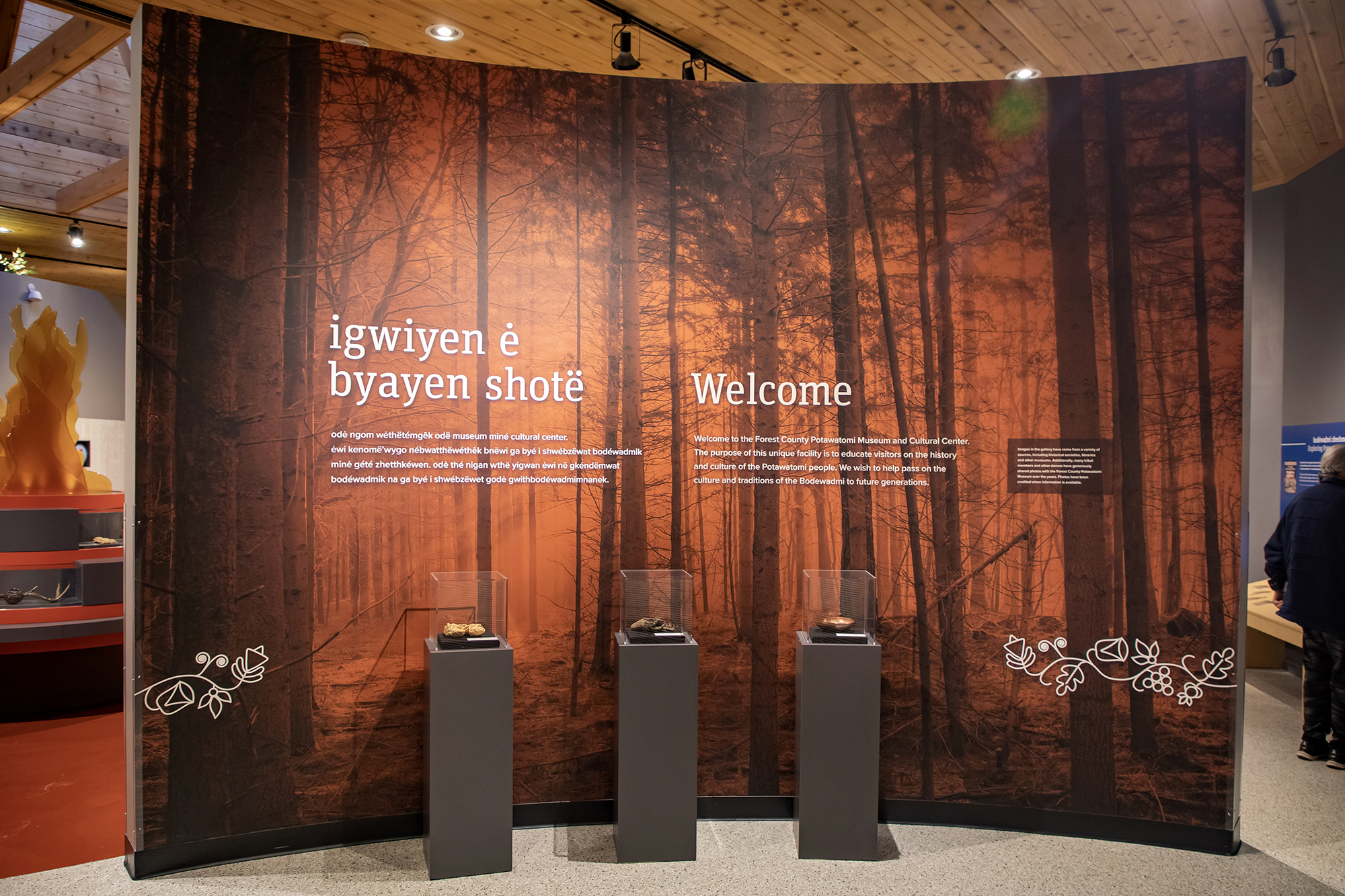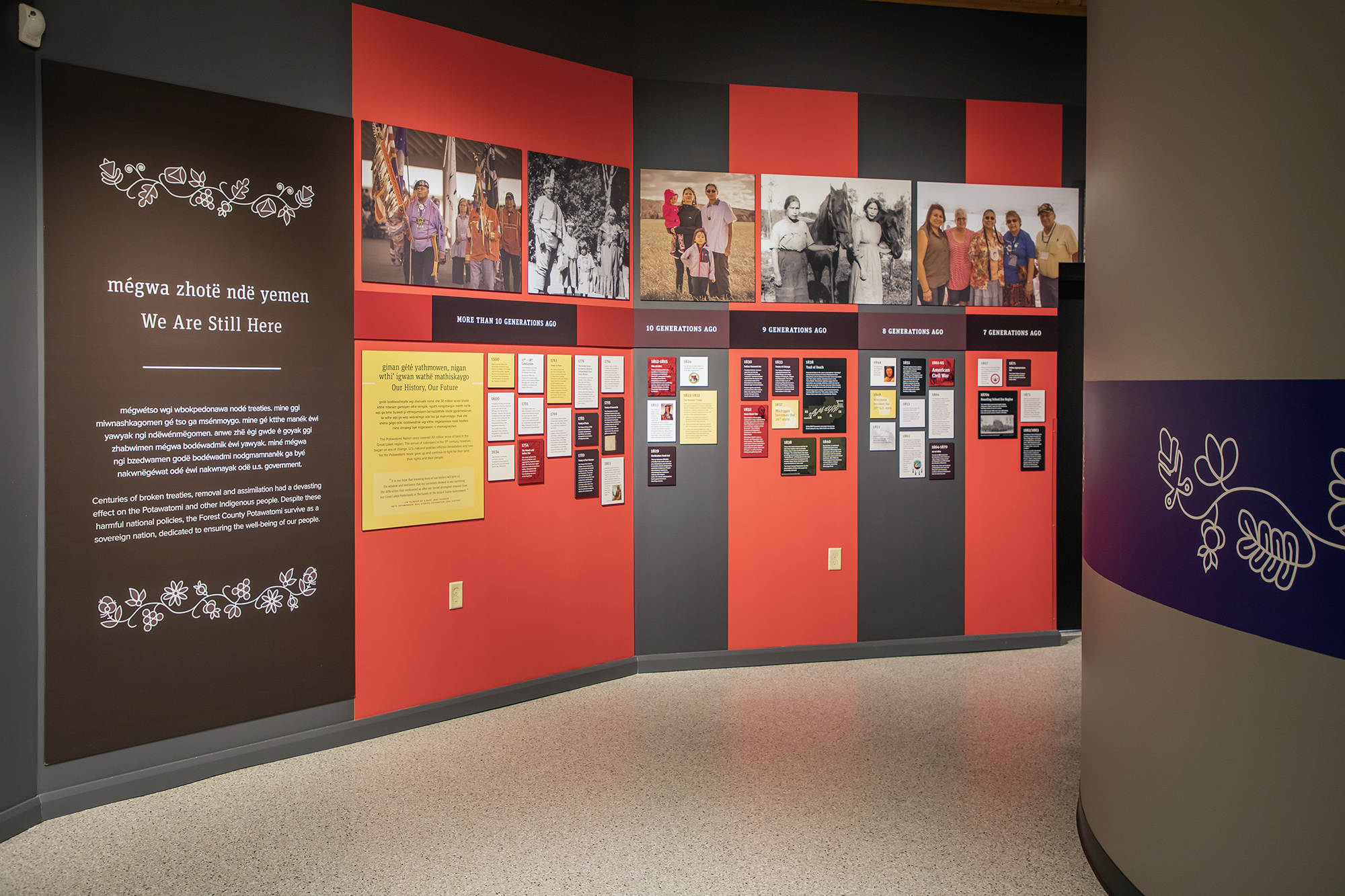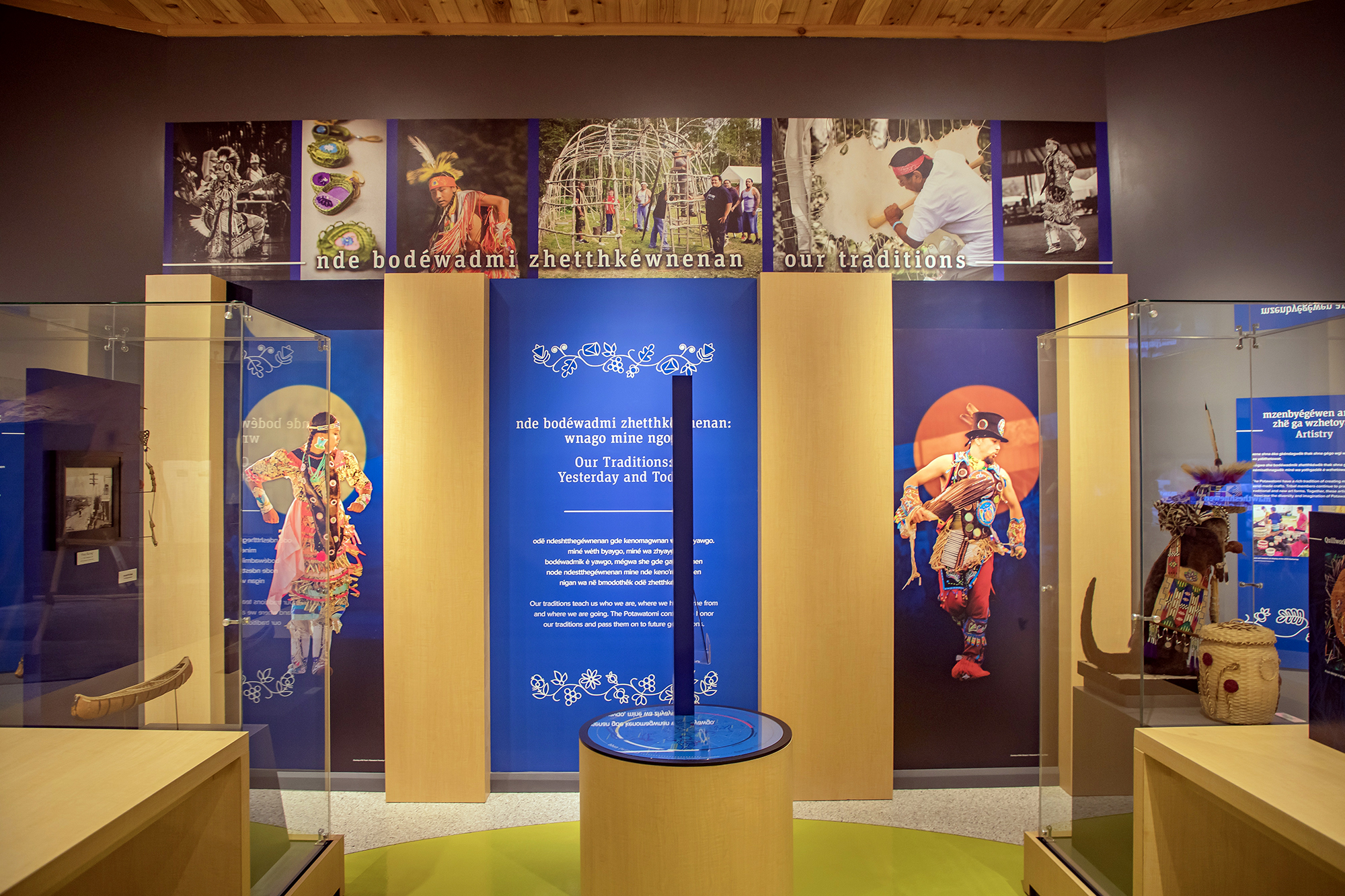 Photos: Valerie Niehaus / Potawatomi Traveling Times

The Forest County Potawatomi Cultural Center and Museum is located in Crandon, Wisconsin. It functions as a cultural touchstone for the community and the public, with many activities and resources to help pass culture, history, and traditions of the band to the next generations.

The Museum area is a 2,700 sq. foot gallery, which was renovated, redesigned, and updated in a major design-build project led by Bluewater Studio.

As the project graphic designer I worked alongside the design team as the Museum space was restructured and reimagined with the Community. I created a style guide, graphic concepts, and graphic layouts for the museum space, which included many bilingual layouts (Potawatomi and English), interactives, and large-scale murals. The Museum opened early 2023.


Photo: Valerie Niehaus / Potawatomi Traveling Times