West Toronto Railpath
Neighbourhood Map / Limited Edition Print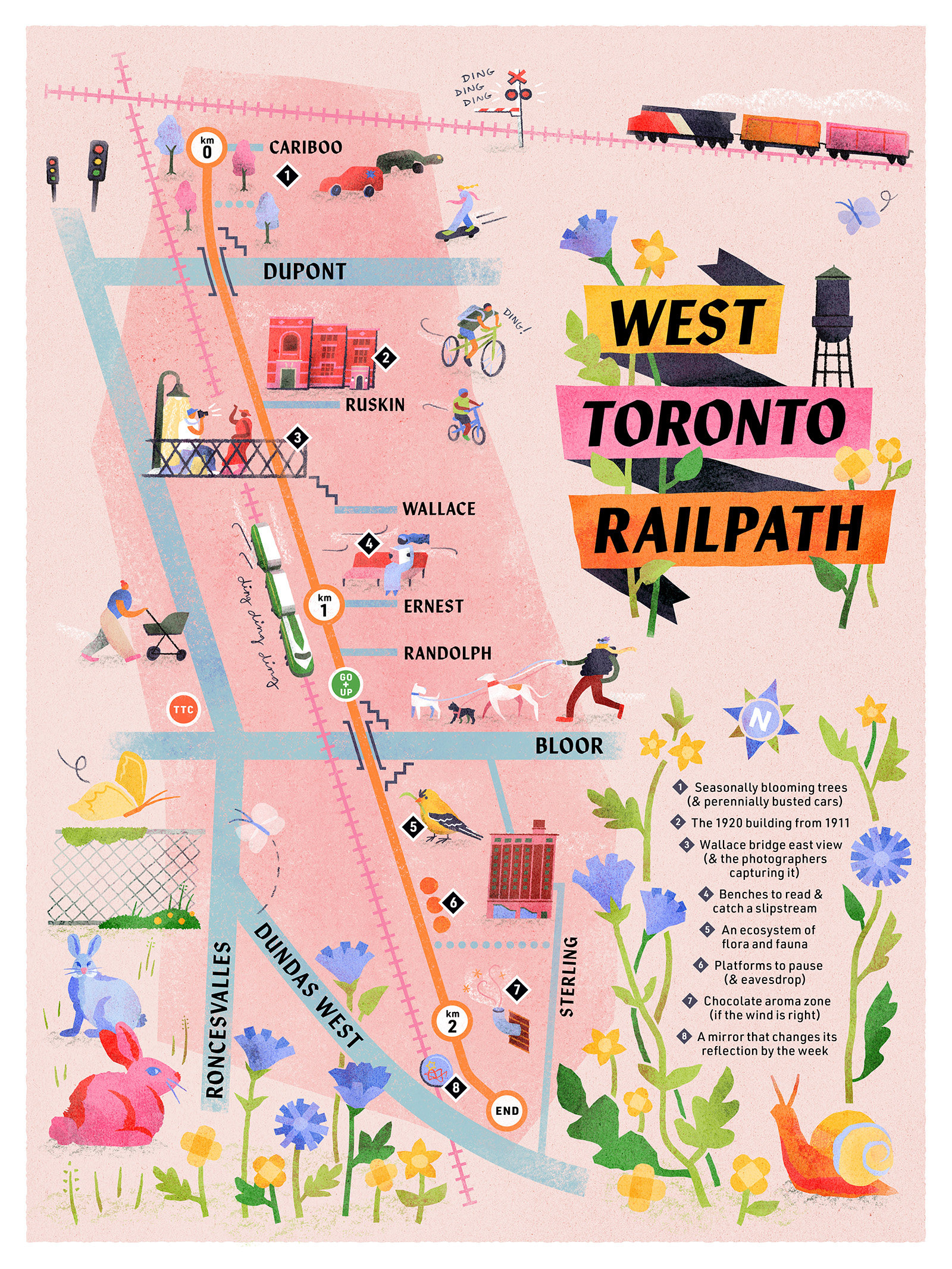 This illustrated map of the West Toronto Railpath was created as a 9" x 12" fine art print in September 2022 (limited edition of 25).

Self-directed, the artwork highlights a variety of non-commercial sights and sounds of this trail, which beyond functioning as a vital multi-use recreation corridor, is also a home to a diverse ecosystem of flora and fauna. For more about how this community-led project came to be, read the Friends of the West Toronto Railpath's documentation of the site.

For those curious about some legend items —

2: "The 1920 building from 1911":
The distinctive, geometric-patterned
Toronto Hydro Junction Substation
dates from 1911 (yet is prominently inscribed with the year "1920").
7: "Chocolate aroma zone":
The air can be quite sweet next to one of the oldest confectionery factories in Canada! (Nestlé Canada).
8: "A mirror that changes its reflection by the week":
A convex traffic mirror that it is an absolute magnet for ever-changing graffiti. (It's annoying ... unless you embrace the imperfection!)