Limited Edition Art Print:
West Toronto Railpath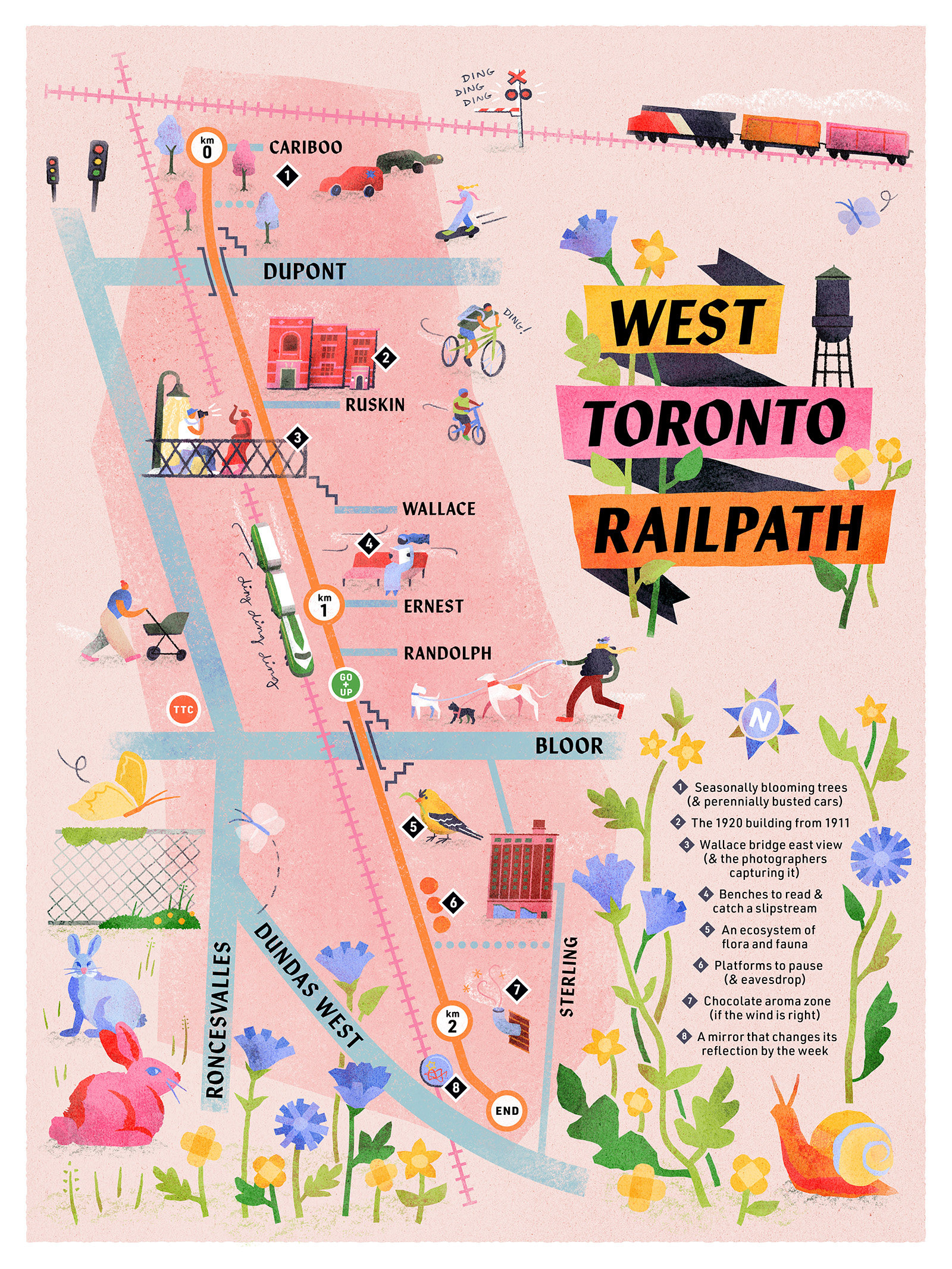 About the Artwork

This is an original artwork created by me, Toronto-based illustrator (and frequent railpath commuter) Meredith Sadler. The artwork highlights a variety of non-commercial sights and sounds of this trail, which beyond functioning as a vital multi-use recreation corridor, is also home to a diverse ecosystem of flora and fauna.



The print is 9" x 12" and includes a 1/4" white border.

Prints are signed and editioned. (Just 25 available!)

The price of this work ($24 + shipping) reflects the production cost of creating an archival quality art print. These prints will be produced by local fine art printer Imagefoundry

, using archival inkjet pigments on Canson Rag Photographique, a thick and velvety museum-grade art paper which is 100% cotton and acid-free for maximum print quality and longevity.
Prints will ship in late September. While I can't guarantee delivery dates in "these uncertain times," I will be doing my best to ensure delivery by first week of October.

Shipping: $2.50 within Canada, $4 to the U.S.A, $7 for international orders. All taxes are included.
Prints will be shipped via Canada Post lettermail. (If you require registered mail / tracking, reach out by email, but it'll cost ya!)

Payment is processed using PayPal / credit card (no account required, you can check out as a "Guest"). Just click the big blue button below to get started!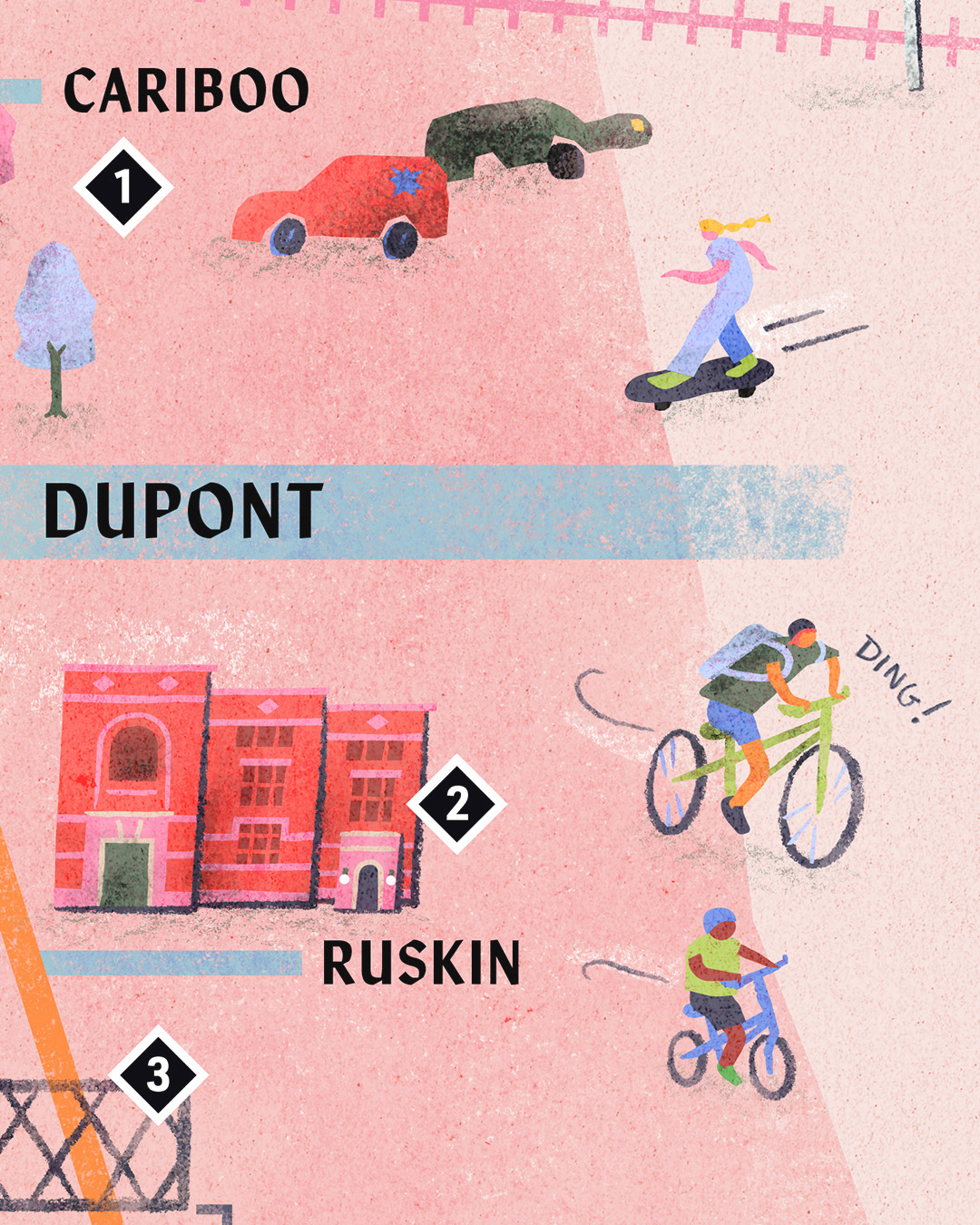 For those curious about some legend items —

2: "The 1920 building from 1911":
The distinctive, geometric-patterned
Toronto Hydro Junction Substation
dates from 1911 (yet is prominently inscribed with the year "1920").
7: "Chocolate aroma zone":
The air can be quite sweet next to one of the oldest confectionery factories in Canada! (Nestlé Canada).
8: "A mirror that changes its reflection by the week":
A convex traffic mirror that it is an absolute magnet for ever-changing graffiti. (It's annoying ... unless you embrace the imperfection!)